KAZAKH INVEST assisted in the restoration of the investor's property rights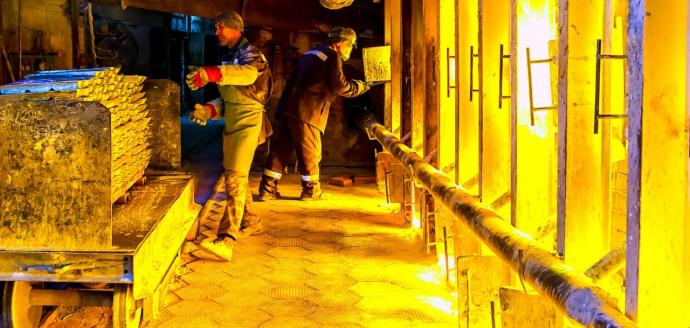 KAZAKH INVEST assisted in the prevention of violation of the foreign investor's property rights to raw materials for a total of 24.8 million tenge. The raw materials were planned to be processed at a new metallurgical plant, which is being built by John Ban MetallProm LLP in Zhambyl region.
A memorandum on the implementation of an investment project for the construction of a modern metallurgical production enterprise was signed with the investor in 2018. The operating site of the Taraz Metallurgical Plant was determined as the site for the implementation of this project.
"In November 2020, an investor planning to build a metallurgical plant turned to KAZAKH INVEST with a complaint that raw materials belonging to the investor on the right of ownership were illegally appropriated by a new owner of the land. Despite the fact that the investor presented all the title documents, the new owners refused to return the raw materials to the investor. Also, the raw materials were illegally put up for electronic trading, which could lead to a disruption in the implementation of the investment project," - said the Regional Director of KAZAKH INVEST in Zhambyl region Arnold Gering.
As a result of the information and consulting support provided by KAZAKH INVEST, the court, based on the results of considering all the circumstances of the case, made a decision in favor of the investor. Trading have been canceled.
It is planned that the total investment in the construction of a new metallurgical plant will exceed 7 billion tenge. As a result, over 200 jobs will be created. The enterprise plans to produce 20 - 35 thousand tons of zinc oxide and 4.5-7.5 thousand tons of lead oxide annually. To date, the technological equipment has already been delivered to Kazakhstan, the installation is underway.